A Seamless Selling Experience
Your home is your most valuable asset. When it comes time to sell, you want to be sure you are working with a real estate professional who has the expertise needed to get you top dollar for your home efficiently and effectively. We will work with you to position your home on the market in a way that ensures your sales experience is as stress-free and profitable as possible.
Getting Ready to Sell
Before putting the sign on your lawn and advertising your home, there are a few key steps you can take to make your home more sellable for which we can coach you through.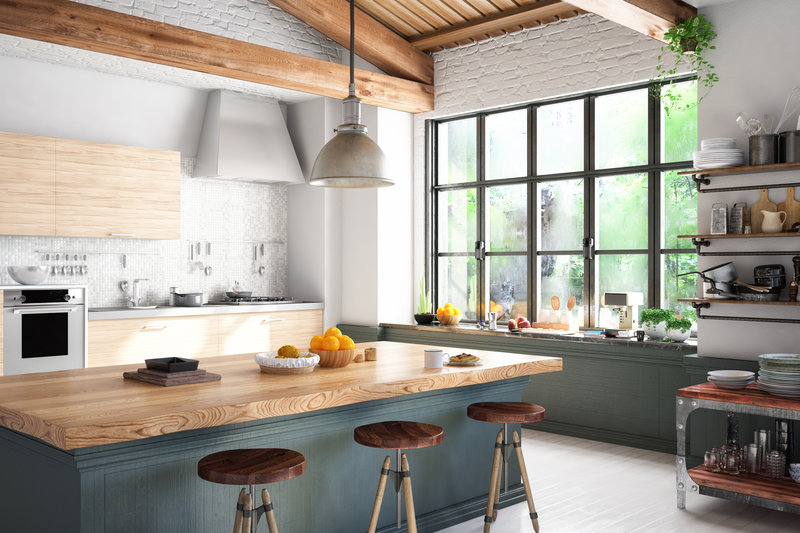 1. Remove the clutter
Imagine what your home would look like if you removed half of your belongings. In order to make your home more appealing to buyers, it's important to eliminate personalized items, as well as excess furniture and decorative features. Less is more. A minimal design with few distractions will help buyers see themselves in the space.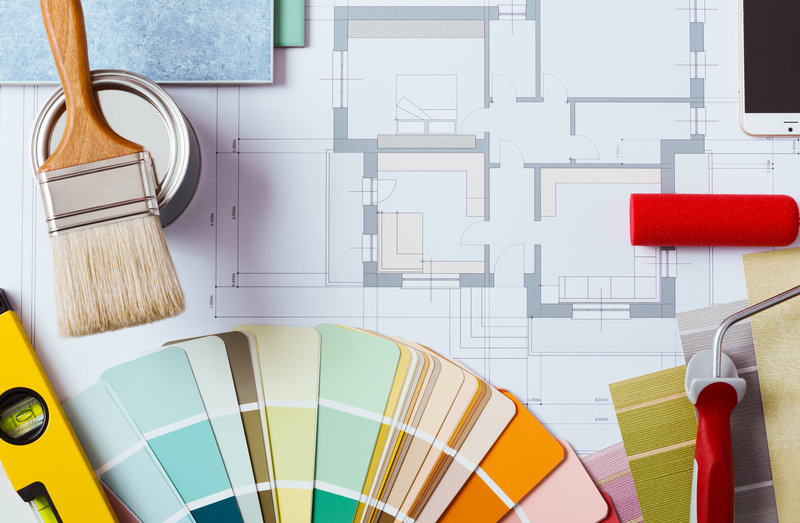 2. Patch and paint
Pride of ownership is a key selling feature, and you can demonstrate yours with simple fixes to leaky faucets, running toilets or squeaky doors. Adding a fresh coat of paint to the walls, using neutral colours, is also a good idea. It's a relatively quick and cost-effective way to make your home feel bigger, brighter and more welcoming.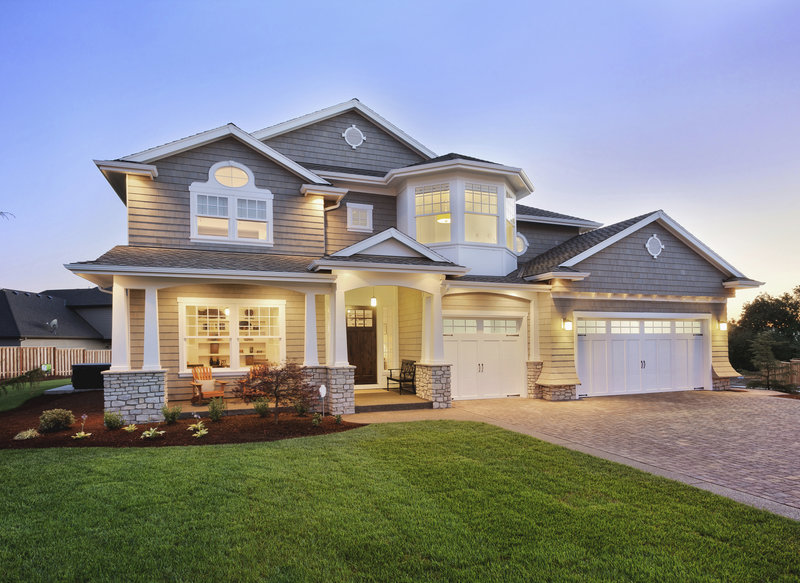 3. Spruce up the curb appeal
The outside of your home is what potential buyers see first when they pull up to a viewing, and we know how important first impressions are. Make sure the grass is cut, the yard is landscaped and the exterior looks well-kept.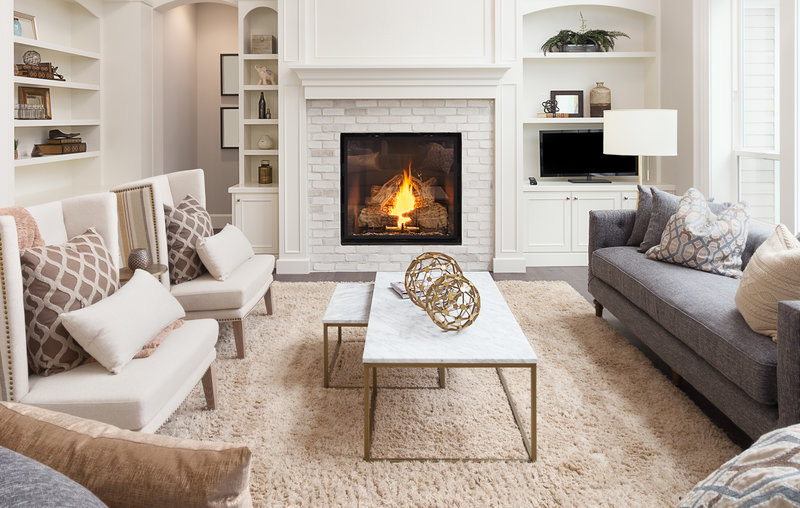 4. Stage your home
Studies show staging your home helps you sell faster and at a higher price point. Small changes can go a long way in making your home look Pinterest-worthy from every angle.
Why Work With Us?
When it comes to buying your perfect home, there are many steps and decisions to navigate along the way. By partnering with us, you can rest assured knowing we will:
Accurately assess the fair market value of your property so it sells fast and for maximum profit.
Use the latest marketing tools to make your home stand out from the crowd and find serious buyers who are ready to act.
Stay ahead of market trends and offer professional advice and guidance.
Connect you with the right professionals and resources.
Be transparent and accountable in supporting you throughout the entire decision-making process.
Negotiate on your behalf and put you in an ideal position when reviewing and accepting offers.
Ready to get started? Connect with us and let's talk about your goals for selling your home.
Testimonials
" As residents of Manitoba, we used Bud to help us buy and sell a condo in London for our daughter while she attended medical school at UWO. Bud greatly assisted us and we really appreciated all his help. "
- Dr. Bryan & Nancy P.
" Bud devoted himself to getting our condo sold as quickly as possible and at the best price. Bud is exceptionally ethical and reliable in every way. "
- Ken & Ruth H.
" I could not have worked with a finer person. It was my pleasure! "
- John S.
" Bud is a great real estate agent - we were extremely satisfied. "
- Alex & Emily K.
" Bud made me feel special with complete professionalism and courtesy. I cannot think of a single thing Bud could have done better to sell my home. It was an honour to meet and work with Bud. "
- Thelma M.
" Bud was very kind and considerate, and we were extremely comfortable working with Bud. He was excellent. We were very comfortable working with Bud. So much can be said about Bud's professionalism. "
- Wilfred & Diane P.
" Fantastic agent, well versed in all aspects of real estate. Would highly recommend Bud to others. "
- Brian R.
" Bud was patient and never pushed us into buying a house. He genuinely cared about us being happy when showing us properties. Bud was also concerned about showing our children potential homes and making them part of the process. "
- Mary & Brian M.
" We did not know Bud prior to our purchase of this $500,000 condo – our only contact was through phone and email. We felt that at all times, Bud was representing both parties fairly, honestly and efficiently. For that reason, we would definitely use him again. "
- Wendy & Lyle A.
" Prompt and friendly service. Spent many hours and late nights working to sell our home. Bud is a fantastic real estate agent – highly recommend him. "
- Tim & Cara C.
" He was so patient with me since I had something specific that I was looking for. Bud is a wonderful person. "
- Linda L.
" Bud provided us with excellent service. He made himself available to us at a moments notice. He was very knowledgeable and helpful in both our neighborhood search and building developer's. He made us aware of and showed us all options available. He provided informational reading materials. Bud let us make our own decision in our time line. We made a deposit on a condo unit and Bud was instrumental in getting us our preferred unit. I would recommend Bud to anyone! "
- Howard & Ruth S.
" Bud dealt with my ex-wife and me with integrity, fairness and attention to both of us. There really is no Bud wiser! An exceptionally smooth sale given the emotional and financial variables. Bud stayed calm to get us a great deal. "
- Jim & Judy D.
" Bud was Super! "
- Austin E.
" Most of our dealings were done long distance and everything was handled efficiently and thoroughly. Bud also recommended other professionals in London who were great and made the whole process go smoothly. "
- Sandra & Enzo M.
" Bud spent time giving clear explanations and providing information quickly whenever we asked. He suggested staging – a decision that was left to us but it was a process we enjoyed and learned from to sell our home. While maintaining professionalism, he eased our nervousness through good humour and reassurance. We were extremely impressed and satisfied. Bud showed great consideration for our personal needs and preferences. The communication was excellent throughout the selling process. He was always positive and went out of his way many time to accommodate us. "
- Ben & Diane U.
" Bud always presents himself in a professional manner, always helpful and never pushy with me. With both houses I sold with Bud, I was able to get fast sales and higher prices than I expected! "
- Krista C.
" Bud was our best real estate agent ever (we had 3 over a period of 6 years). We will use Bud again in the future and recommend him to all our friends and family. With thanks, Bud was fantastic. "
- Marie and Tony L.
" Bud is very patient and always available. He has integrity and knowledge of the real estate business. He always has his client's interests at heart and gives his honest assessment when viewing properties. "
- George & Pat S.
" There really is "no Bud wiser". The sale of our home went exceptionally smoothly and in spite of our family's personal challenges, Bud stayed calm and helped up get a great deal. Bud exuded a quiet confidence and positive attitude about the marketing of our property that other realtors did not. He dealt with my wife and me with integrity and fairness, and gave attention to both of us. "
- Jim & Judy C.
" THANK YOU VERY MUCH for your help! I've never met a real estate agent like you and I can assure you, I have met a lot of them in the past. "
- Tamara H.
" Bud was very helpful and played a major role in my first home purchase. He knows the market and is very skilled at what he does. Bud is a great agent and I would recommend him to any real estate buyer. "
- Cory S.
" Bud always treated me like he would his own family. Always looked out for my best interests. Bud is awesome to work with and I've recommended him to others. "
- Kellie C.
" Bud went above and beyond to help find the right home for us. He showed a lot of interest in helping us and we would highly recommend Bud to anyone looking at buying or selling a home. Awesome service! "
- Brenda & Luis T.
" Thanks to Bud's advice, we received multiple offers and sold for far more than expected. Bud brought in a home stager to prepare our home for sale. Since we lived in our home for 33 years, we were skeptical but the staging provided many excellent ideas that really helped. Bud's photographs were exceptional. The service was unbelievably excellent. We can't think of anything Bud could have done better. We were nervous sellers but because Bud understood our situation and because of his sense of humour, he almost made it fun. It was a great pleasure getting to know Bud and a wonderful experience having him as our agent. We will always be grateful for Bud's skill, hard work and gracious nature. "
- Patrick & Barb O.
" Bud was very knowledgeable about the real estate market before I listed my home. Answered all my questions with professionalism and courtesy. "
- Margaret D.
" Bud Loughlin is a gentleman and thorough professional. To anyone thinking of buying or selling a home, we would highly recommend Bud. "
- Mike & Fran W.
" Bud kept us well informed about all aspects of buying a home. He was never too busy to talk to us at any time - in other words, he was a thorough professional in everything. Bud Loughlin is a gentleman. We would recommend him to anyone thinking of buying or selling a home. "
- Mike and Fran W.
" Bud did a great job selling our home. We would recommend him to anyone selling or buying a home. "
- Don & Danielle B.
" Bud went above and beyond to help us find a home that fit our needs and budget. He also helped us make good decisions and provided great advice as this was our first home. We didn't feel like we were dealing with an agent but a REAL FRIEND. "
- Thanh & Mai N.
" We expected good service and got GREAT service. "
- Michael and Kathy L.
" Patient with our concerns and spent an extraordinary amount of time with us. Very good agent. "
- Janice & Udo K.
" Pictures of the house inside and outside by himself were fabulous! Easy to talk to, down to earth. Great personality – best I've seen. Great job. We would definitely use Bud again and have given his name to friends. "
- Ann & Mike T.
" Bud showed real concern for our future happiness. He has become a friend, not just a real estate agent. "
- Rob & Janet H.
" Bud Loughlin, in my opinion, is probably the most genuine person I've ever met... so polite and caring... just a really nice guy. It was a pleasure working with him. "
- Gloria D.
" Bud provided very good advice. He was always trying to improve the photos for marketing our home. Bud was great and communicated very well with us throughout the process. "
- Lori & Tony D.
" Bud always went that extra mile to make sure we were happy! "
- Ryan & Trevor K.
" Excellent service!!! Would recommend to anyone looking for a great agent. "
- Brenda & Luis T.
" His negotiating skills were superb! Without Bud, the selling price of our home would have been considerably less. "
- John & Carol M.
" Bud was excellent. He met with us at odd hours to fit our schedule. He could not have worked harder, and after many tries, he found us the house that is perfect to suit our particular needs. "
- Don & Gloria C.
Previous
Next